If you are a Lawful Permanent Resident (green card holder), have a criminal record (no matter how old or how minor), and plan to travel outside of the United States, you need to consult with an immigration attorney to advise you.  There is a possibility that you may be denied re-entry simply because of your criminal record.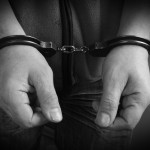 It is important to understand that a permanent resident always runs a risk of detention when trying to re-enter the United States because inadmissibility laws may apply.  In general, the laws of inadmissibility do not apply to permanent residents.  However, sometimes they do.  An immigration official may not allow a permanent resident to return if that resident has 1) abandoned his status, 2) been outside the United States for more than 180 days, 3) been involved in illegal activities after leaving the country, 4) left the country during deportation proceedings, 5) committed certain criminal offenses, or 6) is trying to re-enter other than through an authorized port of entry.
Reason number five is what affects permanent residents more than anything.  In determining whether a resident is eligible to return, the immigration officer has access to a person's criminal record. A permanent resident who committed a criminal offense, no matter how old or how small, can be considered inadmissible by the officer. A person can be denied entry into the United States for a crime he committed 20 years ago, even before he became a Lawful Permanent Resident.  A person can be denied legal entry into the country even though he has had resident status for many years. If an immigration official determines that the former crime is serious enough to deny re-entry, the official can do so and there is little the resident can do once faced with this situation except to ask for a hearing before an Immigration Judge.  This is a fact that most permanent residents are unaware of.  Although the resident may be on the verge of losing his permanent residence, he retains the right to have his day in court.
That is why it is important for permanent residents who plan to travel outside the United States and who have had a criminal conviction to consult with an attorney to learn what are the risks of their particular case.
(Contributing writer:  Susana Reyes)