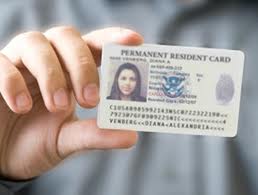 There are many ways to get a Green Card, otherwise known as Lawful Permanent Residence (LPR) in the United States. To become a LPR means that you have the right to live and work in the United States indefinitely, provided that you obey our laws.
The first step that you have to take to obtain a Green Card is through a petition or an application, depending on the process you follow.
Green Card Through a Family Petition
Green Card Through an Employment Petition
Green Card Through an application for Deportation/Removal Relief
Green Card through an application for Asylum
From Green Card to U.S. Citizenship is possible in several ways. The most common is by applying for Naturalization after you have been a Lawful Permanent Resident for five years, or, three years if you are married to a U.S. citizen. See our section on NATURALIZATION for more information.