DALLAS, TEXAS, AUGUST 30, 2010 – Local immigration attorney-activist Margaret Donnelly today announced her goal of reuniting 150,000 immigrant families by the end of 2011.
"When it comes to the immigration debate, it's easy to get lost in Senate Bill numbers and textbook theories. Meanwhile, mothers are separated from daughters for years on end. I see suffering every day I meet with clients, and it's time to put a stop to it. It's time to reunite families," says Donnelly.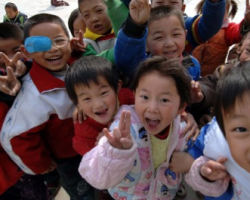 Former national president of the largest Hispanic organization in the United States, The League of United Latin American Citizens (LULAC), Hector Flores echoed this sentiment: "Immigrants are the engines that fuel local economies. Lawmakers must pass real reform that will allow immigrants to legally fill the holes that will soon be left by the 78 million Americans who are on the verge of retirement. These laws must account for the fact that families should be united, not separated."
Attorney Margaret Donnelly of Donnelly and Associates has practiced as a Board-certified immigration specialist for thirty years. Her mission is to reunite families across the borders through her law practice, grassroots activism and through the books she has authored which include "The Path of Lord Jaguar" and "Song of the Golden Cocks."
Ms. Donnelly is available for speaking engagements, interviews and to comment on all immigration-related news stories. Please contact her office at 214-630-9511 for scheduling.
RESOURCES: LULAC
Kimbriel Dean
Writer, Adbongo, Inc.
818-922-4378
kimbriel@adbongo.com
www.adbongo.com