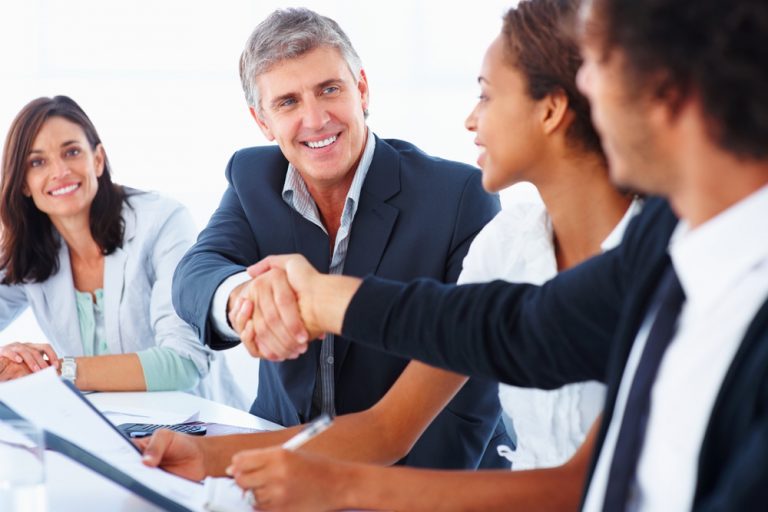 When we talk about building economic and educational opportunities in partnership with Mexico, the conversation often turns to the status of immigration reform bills in Congress. However, while we advocate for more inclusive, just immigration laws, we must not forget to promote the programs and exchanges which are already available but are widely underutilized.
The future of Congress' immigration reform bill is uncertain; we may not see action on it this year. Therefore, we must turn our attention to the wonderful opportunities to work and invest in the U.S. that Mexicans are missing out on right now. Currently, much of this economic potential is being wasted.
For example, Treaty Investor visas (E1 and E2) allow Mexicans and citizens of other countries with which the U.S. has trade treaties to come to the U.S. to establish businesses. These visas invite Mexicans with $100,000 to start a business to reap the benefits of the U.S. market. Such businesses can be incorporated by Mexican citizens. But Treaty Investor visa options are often overlooked.
Additionally, there are an unlimited number of NAFTA visas (TN-2 visas for Mexicans) – a category of non-immigrant visas available to qualified professionals – that can be issued each year. (From 1994 to 2004, the number of NAFTA visas available to Mexicans was capped at 5,000 per year. This cap was lifted in 2004.)
Even so, the number of NAFTA visas granted over the past 10 years has remained surprisingly low, at well under 5,000 visas each year. Only 4,000- 5,000 TN visas were granted in 2007, 2008 and 2009. In 2012, only 3,500 NAFTA visas were granted to Mexicans. Mexicans are not taking advantage of U.S. jobs they qualify because they are not making use of the TN-2 visas.
Perhaps the most promising avenue to increase the number of NAFTA visas issued to Mexicans lies in the areas of science, technology, engineering, and mathematics (STEM) education. According to the Congressional Research Service, a 2011 multi-country survey of 4,800 students from around the globe found that 69% of Mexican students planned to pursue a STEM education—the highest proportion of any country in the survey.
Yet, while the United States remains the leading host country for international students in STEM fields, Mexico is not among the top 10 sending countries of foreign graduate students pursuing U.S. STEM degrees.
Increasing the number of Mexicans obtaining STEM degrees at U.S. universities may prompt U.S. employers to hire more Mexicans with TN or H-1B visas, and return migration by high-skilled Mexicans may make Mexico's economy more competitive.
In the interest of advancing relations and increasing future economic and labor opportunities between our two nations, we must also address the decreasing number of U.S. students who are studying abroad in Mexico. Over the past 10 years, Mexico has dropped from first to fourth for U.S. students studying in Latin America. Only about 4,000 U.S. students now study in Mexico, with fear of crime and drug violence cited as the main deterrent. The U.S. government is working to increase the number of students studying abroad in Mexico.
In May, Secretary of State John Kerry and Janet Napolitano, the head of the 10-campus University of California system were in Mexico promoting educational exchange goals. Napolitano said, "The best way to change [students' perceptions regarding violence in Mexico] is to have an actual experience there."
Kerry announced the new goal of launching a bilateral forum for higher education, innovation and research. President Barack Obama's new higher education exchange initiative aims to have 100,000 U.S. students studying in Latin America and 100,000 from the region studying in the U.S. by 2020. A similar program in Mexico, "Proyecta," has the goal of sending 100,000 Mexican students a year to the U.S. by 2018. Just over 14,000 Mexicans study there today.
A Washington Times article reports that Kerry said, "I'm convinced this is a way to strengthen our ties."
Interestingly, even though the number of students studying in Mexico has dropped, the number of Americans moving to Mexico because of their jobs or to retire has not. In fact, more Americans have moved to Mexico in recent years than vice versa, according to government data cited in a New York Times feature by Damien Cave.
The largest number of Americans outside the United States live in Mexico. According to Mexico 2010 Census, there are 738,103 Americans living in Mexico, while the US Embassy in Mexico City has at times given an estimate closer to 1 million.
As more Mexicans take advantage of opportunities to work and study in the U.S. and as Americans do the same, our region will foster closer ties and kinship. Perhaps more fluidity across our borders will facilitate a collaborative spirit and a greater variety of work and educational opportunities, boosting the economies of both nations.
For information about immigration or investment opportunities in the U.S., please contact us today.