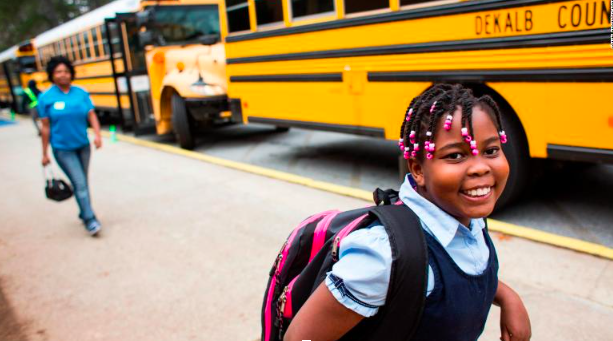 If you have been worried about deportation because you or a loved one do not have legal status, you need to act immediately to keep those fears from coming true. In this article, we will explain the bad news about this Administration's immigration agenda. Then, we will tell you what you need to do to protect yourself and your family before it's too late.
DACA and the DREAMers
As many of you know, the President has attempted to end Deferred Action for Childhood Arrivals (DACA), which has given DREAMers (children who were brought to this country by their parents) legal status since the Obama Administration. The move to end DACA is highly controversial. The DREAMers are widely beloved, and many believe that these young people should not be punished for choices their parents made on their behalf. Immigration activists and some politicians have been fighting hard for the DREAMers. These factors have led to the possibility that DREAMers could find their deportation protections and work permits restored if Congressional leaders can come to an agreement by March 5. However, the Trump Administration and anti-immigration politicians are tying DREAMers' protections to highly unreasonable demands that will negatively impact other immigrants and our nation, at large.
CHAIN MIGRATION
In order for DREAMers to have their protections restored, President Trump and Congressional leaders say that chain migration must come to an end. Chain migration refers to the visa program that allows immigrants who already live here to bring their family members over. We celebrate chain migration for allowing family reunification.  The way it works: Green card holders or legal residents can petition the Immigration Service to bring over their spouses and minor children. Once the petitioner gets citizenship, they can apply to bring over parents, married children and adult siblings.
Now, the Administration and Congressional leaders are saying that in order for DREAMers to stay here, families who depend on chain migration to be together must abandon such hopes. Many immigrants who were counting on chain migration to keep their families intact may have never come here if they knew there would be zero possibility that their families could join them. Now, families who have been waiting for the day when they would be reunited may have to spend the rest of their days in a sort of political purgatory, waiting forever for someone to fix the broken immigration system that divided them from their loved ones. We mourn the system that forces families apart against their will.
THE WALL
In addition to trashing the family reunification system known as chain migration, the Administration and Congressional leaders are also demanding that $18 billion must be spent on the border wall if DACA is to be restored. Let it be remembered that Trump promised that Mexico would pay for the wall. Now, he is demanding that we, the American people, pay for the very wall that will divide many of us from our brothers and sisters.
SALVADORANS, HAITIANS, NIGERIANS, AND SUDANESE WITH TEMPORARY PROTECTED STATUS
On Monday, the Administration said that approximately 200,000 Salvadorans will lose their temporary protected status (TPS). Salvadorans were originally granted TPS after a catastrophic earthquake that destroyed homes and lives in El Salvador. Civil war (1985-1992) had also made El Salvador an extremely dangerous place. This impoverished country still has one of the highest murder rates in the world.  
For the Salvadorans who have lived here legally for as much as two decades, paying taxes, participating in their local communities, and settling in to their American lives, it is preposterous to strip their legal rights and turn them out of their long-established homes for no good reason. Let it be noted that the TPS-protected Salvadorans who are paying taxes right now are essentially buying the border wall that is being built to keep them out the country, away from their families, friends, businesses, and homes. While the Trump Administration has unfairly justified the decision to kick out Salvadorans by lumping upstanding Salvadorans together with MS-13 gang members, it is worth noting that MS-13 has said that Trump "makes them stronger."
Other individuals with TPS need to be on guard, as well. Last month, the Administration announced that 50,000 Haitians will lose TPS, and last year, it was announced that Nicaraguans and Sudanese will lose TPS, as well. Later this year, the Administration will decide TPS status for Nepal, Somalia, Syria, Yemen and Honduras (86,000 Hondurans were given a 6 month TPS extension last year, but this extension will either be renewed or denied this year).
HOW TO GET HELP
For these reasons, if you have any doubt about your legal status in the United States, we recommend that you take action immediately. Call our office to schedule your consultation before it's too late. With over forty years of experience as successful immigration law specialists, we know what needs to be done to give you the best possible opportunities in this country.