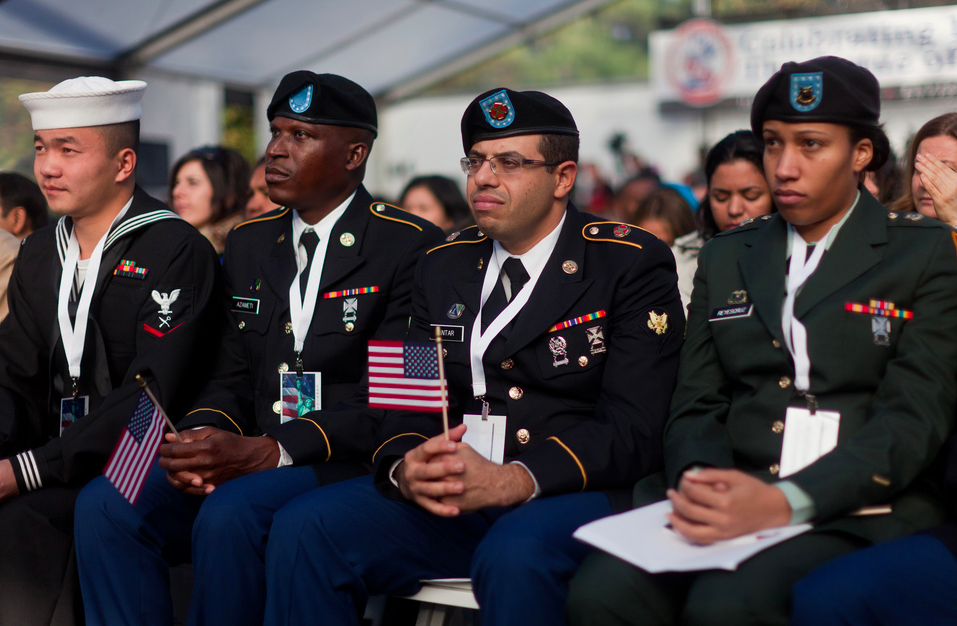 With the Trump Administration shutting down DACA, sending a tough message to DREAMers and other undocumented immigrants, now is the time to make sure you have legal status in the United States. One option that can help many undocumented immigrants is the Parole in Place (PIP) program. PIP was created to help make sure our military families stay united, honoring the brave service of our soldiers.
Who is eligible?
Even if you came into this country illegally, you may be granted legal protection through PIP. To be eligible, you must be a close family member of an active duty or retired member of the US Armed Forces or military reserve. Close family members are defined as the parents, spouse, or children of military personnel.
What benefits are granted through PIP?
Through PIP, you can become eligible for employment authorization. Additionally, some individuals are eligible for adjustment of status, meaning you would be considered a legal resident of the United States. Essentially, PIP can empower you to come out of the shadows and live life to your fullest potential.
How to apply?
Unfortunately, our immigration system is overly complex and confusing. However, we have over 40 years of experience as licensed immigration law specialists. With an expert staff and a record of success, we are here to guide you through the process of gaining legal status through PIP.
We are honored to help the families of military personnel who have sacrificed so much for our nation. Please contact us today to find out more about how we can help you.