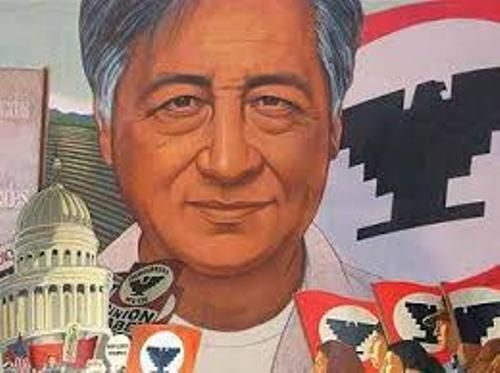 Friday, March 31 would have been Cesar Chavez' 90th birthday. Around the nation, we will celebrate his life. But do we all remember what this inspirational man did and why we honor him on Cesar Chavez Day? What would he have thought or done about the current challenges migrant workers face?
Cesar Chavez' Story
Born in Yuma, Arizona to immigrant parents, Chavez moved to California with his family in 1939 (age 12). For the next ten years they moved up and down the state working in the fields. During this period Chavez encountered the conditions that he would dedicate his life to changing: wretched migrant camps, corrupt labor contractors, meager wages for backbreaking work, bitter racism.
The lessons Chavez learned about hardship and injustice during his time as a migrant farm worker fueled his revolutionary fervor. An environmentalist, labor leader and civil rights activist, Cesar Chavez, with Dolores Huerta, co-founded the National Farm Workers Association (later the United Farm Workers union, a group that represents and advocates for fair treatment of migrant agricultural workers. He was also a great humanitarian and communicator who influenced, empowered and inspired millions of Americans from all walks of life.
For thirty years Chavez fully devoted himself to the problems of some of the poorest workers in America. Using nonviolent methods, Chavez drew attention for his causes via boycotts, marches and hunger strikes. Despite challenges, he was able to secure raises and improve conditions for farm workers in California, Texas, Arizona and Florida. In 1984, in response to the grape industry's refusal to control the use of pesticides on its crops, Chavez led an international boycott of table grapes.
Today, we need Cesar Chavez' spirit to help us advocate for change on behalf of migrant farm workers. Though Chavez greatly improved their protections, there is still much that needs to be done. We must fight for a simpler visa system for migrant farm workers. Right now, the legal visa process for migrant farm workers is so cumbersome and cost prohibitive that many workers are forced to work illegally, without protections ensured by legal paperwork. Our immigration system needs to be more flexible to meet the needs of these laborers and their families. Greater flexibility and a reduction in bureaucratic "red tape" makes the best sense from economic and humanitarian perspectives for both farm workers and farmers, benefits that would ultimately be passed on to us, as food consumers. Please join us in asking our political leaders for such common sense changes to our immigration system this Cesar Chavez Day.
In addition to taking this action, you can honor Cesar Chavez' memory by taking part in one of the many celebrations happening around the country; simply search the internet to find an event in your location. More importantly, remember that this day is commemorated to promote service to the community in honor of Cesar Chavez's life and work. Let each of us find an active way to make a positive contribution to our community, honoring our physical laborers such as farm workers, community activists, and all the rest of us who work so hard to make this nation great.
Dallas-Area Cesar Chavez Day Events
Cesar Chavez Committee of Tarrant County is holding a march and rally on March 25:
Tarrant County Cesar Chavez Event
Cesar Chavez Health and Safety Fair in West Dallas on March 31, an event geared towards seniors, was created to honor Cesar Chavez' legacy: Cesar Chavez Health and Safety Fair
If you need the help of an immigration attorney, please contact us today to schedule your consultation. With over 40 years of successes as licensed immigration specialists, we are here to make your transition to the U.S. as smooth as possible.