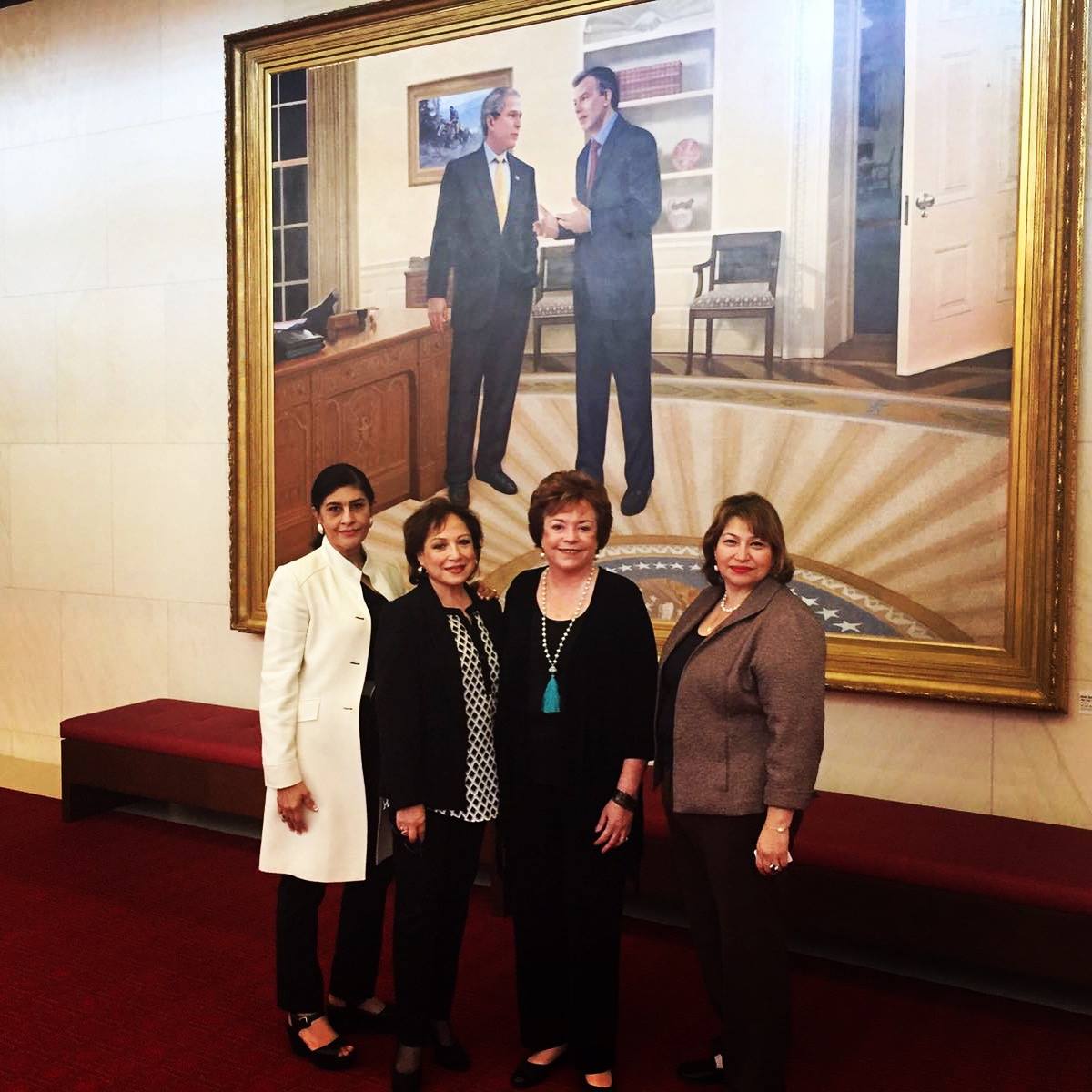 Do you like to think about important issues that deeply affect people? Do you enjoy thought-provoking conversation? If your answers are "yes," then you will love the gathering of intellectuals, leaders, and people who know how to have a great time that is coming up next week. On Thursday April 6 at the George W. Bush Presidential Center, the Mexico Institute – an organization that brings the finest in diverse cultural experiences to our city – will host a party to celebrate Dallas author Margaret A. Donnelly's wickedly smart fourth book, "Bolivar's Heart."  Join us for a wonderful evening of good conversation, mind expansion, amazing food, and new friendships.
Donnelly's fourth historical novel, "Bolivar's Heart" marries South American history with current realities faced by immigrants and refugees all over the world. Main character Isabel Condorcanqui humanizes the trafficking experience, bringing understanding to the psychological and practical realities that affect people in this situation.
Says Donnelly, "The idea for this book was born years ago when a Peruvian historian taught me about the controversy surrounding South American liberator Simon Bolivar's relations with indigenous populations. However, the issues this book deals with – human trafficking of the impoverished and indigenous and the obstacles faced by refugees – couldn't be more timely in today's world. I am grateful for the opportunity to share with the public what I've learned about these issues in my 40 years as a Dallas-based immigration lawyer."  
In this work, the fate of Simón Bolívar's heart, allegedly separated from his body during the autopsy conducted by Alexandre Prospere Reverend, has been the center of many folk tales. Most of these stories have not been well-documented, yet they inspire millions in Bolivia, Columbia, Ecuador, Peru, Venezuela a to feel the on-going presence of Simón Bolívar in their lives as their "Father and Protector", as the Quechua people called him.
As a passionate advocate of global education, author Margaret Donnelly taps into the Quechua version of what really happened to Bolívar's heart to draw attention to critical humanitarian, economic and political issues that impact the people of the American content today.
Watch the Bolívar's Heart book trailer.
Lawyer, activist, and author of four books – The Spirits of Venezuela, The Song of the Goldencocks (a Latino International Book Awards winner), The Path of Lord Jaguar and Bolivar's Heart, Margaret Donnelly also produces documentary films centered on a subject close to her heart: the quest to unite the Americas.
Event Details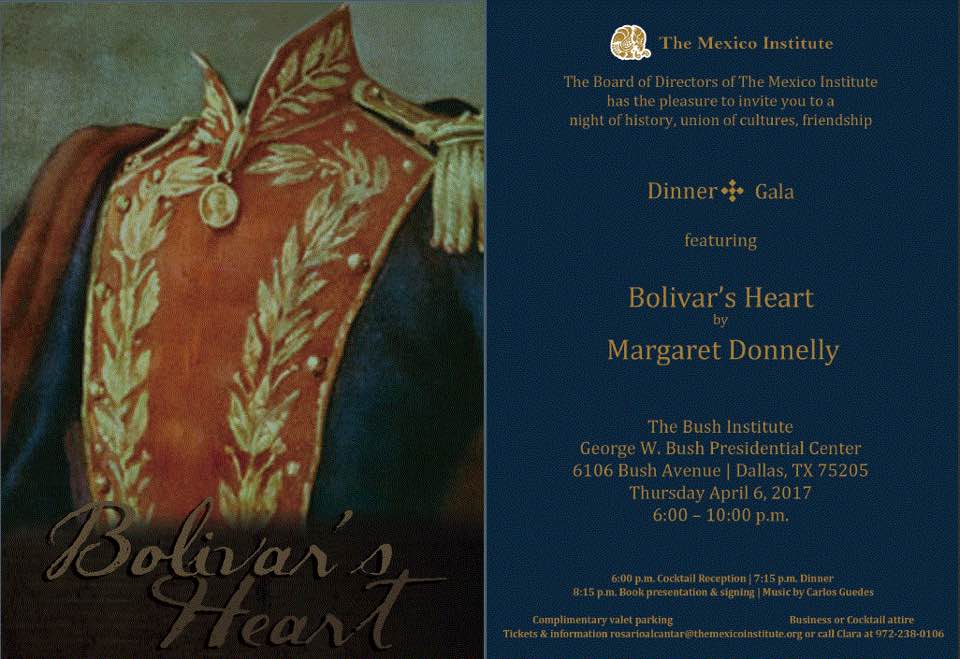 6pm | cocktail reception
7:15pm | dinner
8:15pm | book presentation and signing
Music by Carlos Guedes
Complimentary valet parking
Business or Cocktail Attire
Reservations must be received by March 30, 2017
Tickets will not be available at the door.
Location:
THE BUSH INSTITUTE AT THE GEORGE W. BUSH PRESIDENTIAL CENTER
2943 SMU BOULEVARD
DALLAS, TX 75205
The evening will include an exquisite dinner and a chapter reading and talk by Ms. Donnelly. She will open the floor to questions and will offer book signings at the end of the night.