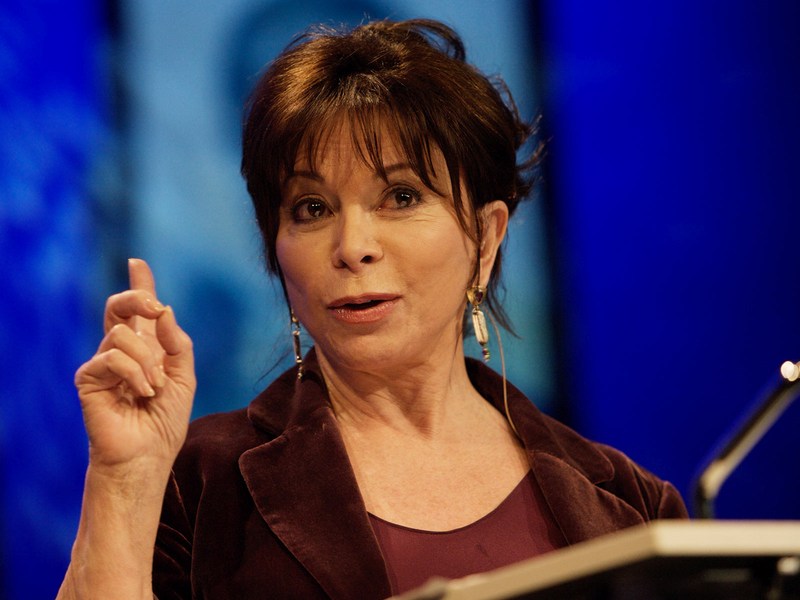 A few days ago, I was talking to my eight-year-old daughter about the story of the struggle women around the world have faced in getting the rights to vote, work, buy property and live independently. She was shocked. "Mom, why would things have ever been so unfair for women?" I tried to gently explain that the world is still not a fair place – and certainly not just for women.
However, women in this country tend to have more rights, protections and opportunities than women in many other nations, I told her. We can be inspired by the female immigrants who come here from all parts of the globe, often finding success in the United States where they may have battled oppression or violence in their home countries. Even those women who have not faced undue hardships in their home countries still have the extra work and stress involved in adjusting to a new culture, learning a new language and adapting to a new society. "These women are your role models," I told her. "The women who climb the obstacles the world throws in their way and keep walking."
The founder of our law firm, Margaret A. Donnelly, is one such woman. She moved to the United States from Venezuela at age 15, starting high school without knowing English. After learning the language by watching cartoons, she went on to college and then law school at the University of Texas at Austin. With a desire to help people dealing with the same struggles she faced as an immigrant, she became one of the first certified immigration law specialists in the state. Today, she runs a successful immigration law firm, writes historical novels, produces films and serves her community as an activist.
I was proud to tell my daughter the stories of these other strong women who have found great success in this country after immigrating here.
Madeleine Albright:
Our former Secretary of State, Madeleine Albright, was born in Czechoslovakia in 1937 and moved with her family, the Korbels, to the United States in 1948, fleeing the Communist takeover. She graduated from Wellesley College with honors in Political Science, and received her master's degree and doctorate from Columbia University's Department of Public Law and Government. Secretary Albright served as a staff member on the National Security Council, a Senior Fellow at the Center for Strategic Studies, a professor at Georgetown University, President of the Center for National Policy and, finally, as the U.S. Permanent Representative to the United Nations before being unanimously confirmed as the first female Secretary of State by the U.S. Senate in January 1997.
Isabel Allende:
Isabel Allende is a Chilean journalist and author born on August 2, 1942, in Lima, Peru. Her best-known works include the novels The House of the Spirits and City of the Beasts. She has written over 20 books that have been translated into more than 35 languages and sold more than 67 million copies.
Allende's life was forever changed when General Augusto Pinochet led a military coup in 1973, toppling Salvador Allende's government. Isabel Allende became active in aiding victims of the repression and brutality of Pinochet's regime, but realizing it was dangerous to stay in Chile, she fled the country with her husband and two children in 1975 and lived in exile in Venezuela for 13 years. She then moved to the United States and became a citizen in 1993. Allende has established the Isabel Allende Foundation, an organization which strives for economic and social justice for women.
Pramila Jayapal:
Pramila Jayapal is a Washington state senator for the Democratic Party. In 2017 she will be the first Indian-American woman to serve in the U.S. House of Representatives.
Pramila Jayapal was born on September 21, 1965 in Chennai, India. She immigrated to the United States with her family at the age of 16, where she attended Georgetown University and received her MBA from Northwestern University. As a young adult, she was a financial analyst on Wall Street before embarking on a career in social justice. After 9/11, Jayapal founded the nonprofit, Hate Free Zone (now called OneAmerica), which advocates for immigration issues and also helps new American citizens register to vote.
"Mother" Mary Harris Jones:
Mother Jones was born in Ireland and immigrated to the U.S. with her family, who had rebelled against British rule. She finished school, worked as a teacher, married an ironworker and had four children. During her marriage she became aware of the condition of factory workers. In 1867 her husband and all of her children died during a typhoid epidemic. She then moved to Chicago and found work as a dressmaker. Just four years later, she lost everything in the Great Chicago Fire.
This time, Jones found herself in the same position as many other workers who depended upon factory owners for her wages. Their dangerous and low-paid working conditions ignited her passion to fight for the rights of workers, particularly coal miners in Colorado and West Virginia, steelworkers, and children. She endured jail and death threats for her cause, and worked almost to her death at nearly one hundred.
Today, Mother Jones magazine, a popular politically progressive American publication reporting on politics, the environment, human rights, and culture, bears her name.
Rita M. Rodriguez:
Dr. Rodriguez, a former director of the Export-Import Bank of the United States, was born in Oriente, Cuba in 1942, and came to the United States at the age of 15. She graduated from the University of Puerto Rico, and received her master's degree in business administration and her Ph.D. from the New York University Graduate School of Business. In 1969 she became the first female hired to teach at the Harvard Business School, and she remained there until 1978. Then Dr. Rodriguez became a professor of international finance at the University of Illinois. In 1982, she was confirmed by the U.S. Senate as one of the five directors of the Ex-Im Bank, an independent agency whose chief purpose is to improve U.S. trade with other countries. She retired in 1999.
Who are the female immigrants that you find inspiring? Please tell us your stories in the comments section.
If you need the help of an immigration attorney, please schedule your consultation today. Our highly experienced team can answer your questions and help you with the smoothest possible transition to the United States.