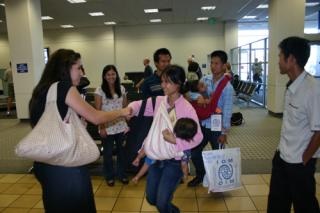 Which one has a better chance of being granted political asylum in the United States: an armed member of a terrorist group or an armed member of a drug cartel? The answer will probably surprise you. Almost 20 years ago, an immigration judge made a decision which angered many, but which helped define the way immigrants and their lawyers should approach political asylum cases.
In this case, a federal immigration judge in New York rejected the U.S. government's effort to deport Brian Pearson, a former Irish Republican Army (IRA) bomber who had served 12 years in prison, saying that his 1975 attack on a police barracks was not a terrorist act. The judge in the case wrote that he made the distinction after considering the nature of the political situation in Northern Ireland at the time, as well as the "context, mode, target and purpose of the attack." Ultimately, the judge decided that Pearson had a legitimate claim for asylum in the United States because he feared retaliation by Loyalist paramilitary groups if he returned to Ireland, and the Irish government would not offer him adequate protection.
If you need to know more about how to build a solid case for political asylum in the United States, please join our upcoming webinar, "Are your clients good candidates for asylum in the U.S.?" In view of the escalating violence in countries like Venezuela, this online training will be geared towards attorneys in Latin America who need to know how they can help clients who are seeking asylum in the United States. In this webinar, participants will learn what makes a sloppy asylum case and how to avoid common mistakes that are made in such cases. Our highly experienced expert will define and explain asylum, giving examples from historical and personal experience, and will be available to answer participants' questions during the training.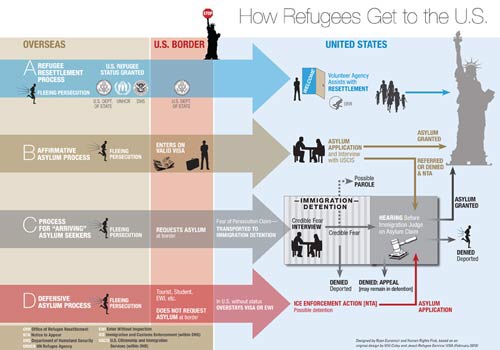 About the Webinar Leader
Margaret A. Donnelly is a Venezuelan immigrant who has been practicing immigration law in Dallas, Texas for over 35 years. With an excellent record of successes, she is an in-demand speaker at conferences and universities across the Americas. Margaret A. Donnelly received the Presidential Community Service Medal from the League of United Latin American Citizens of the United States (LULAC). She was nominated for the The Right Livelihood Foundation Award of Sweden, known as the alternative Nobel Peace Prize, for her community work. Because of her spotless reputation, she was appointed to the City of Dallas Ethics Advisory Commission where she served for several years. Additionally, she has served as a journalist specializing in immigration issues and is the acclaimed author of four books, three of which take place in and are based on the history and politics of Latin America.
In this webinar, Ms. Donnelly will give participants the benefit of her broad experience and hard-won knowledge and wisdom of the U.S. immigration system. Webinar attendees will have the opportunity to gain a better understanding of how to formulate a good asylum case, empowering them to win more victories on behalf of clients.
Webinar Details:
Title: "Are your clients good candidates for asylum in the U.S.?" "Hasilo en los Estados Unidos"
When: Tuesday, September 22 at 10 am CST
How to Register:  1. Click the link to join the webinar at the specified time and date:
https://global.gotowebinar.com/eojoin/1544288639295879426/4662186956319831554
2. Choose one of the following audio options:
TO USE YOUR COMPUTER'S AUDIO:
When the webinar begins, you will be connected to audio using your computer's microphone and speakers (VoIP). A headset is recommended.
–OR–
TO USE YOUR TELEPHONE:
If you prefer to use your phone, you must select "Use Telephone" after joining the webinar and call in using the numbers below.
United States: +1 (631) 992-3221
Access Code: 163-691-507