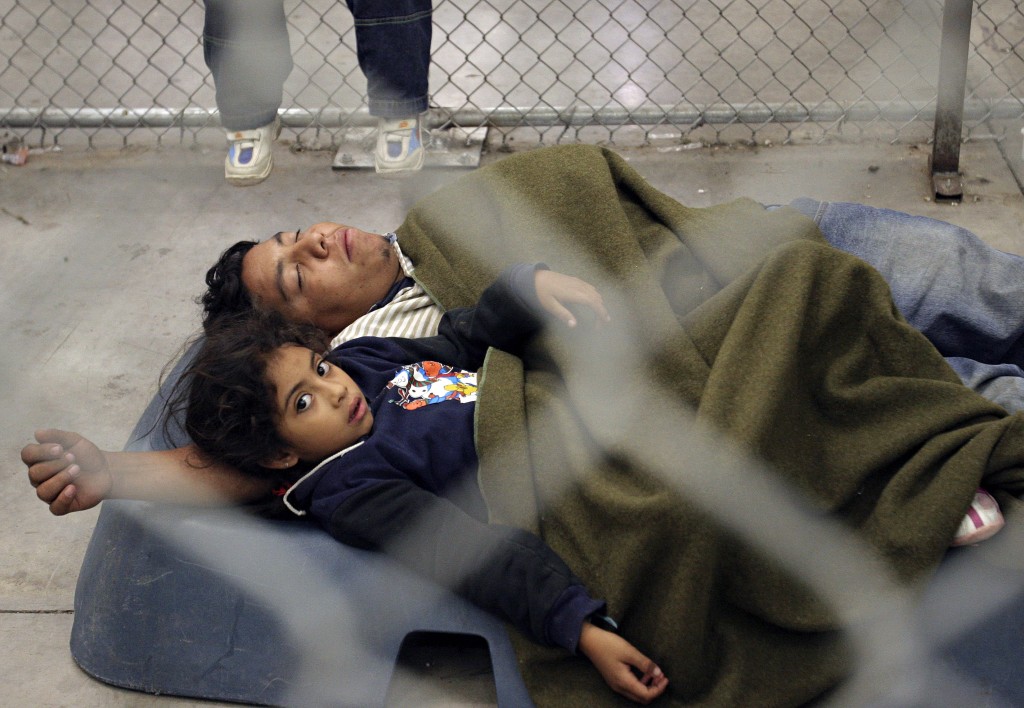 This week, more evidence of Immigration and Customs Enforcement (ICE) abuses has been uncovered. In order to find out more about conditions in detention centers (where undocumented immigrants are essentially jailed while they wait to find out if they will be deported), 23-year-old undocumented activist Santiago Garcia voluntarily submitted to detention in order to observe the inner workings of the El Paso Detention Center. The National Immigrant Youth Alliance says that Garcia discovered more than 100 cases of detention that should not be occurring under the deportation guidelines adopted by the Obama administration.
Garcia's infiltration of the El Paso Detention Center has revealed yet more proof that the treatment of immigrants is completely unacceptable. His undercover investigation revealed that ICE has locked up 13 pregnant women in immigration detention in Texas between August and November of 2013. Though the Obama administration has a policy against the detention of pregnant women, they were forced to admit the truth of Garcia's findings.
At the El Paso Detention Center, he also found that dozens of immigrants remained detained even though they had passed interviews establishing that they had "credible fear" of returning to the countries where they were born. Under guideline revisions issued by ICE in 2009, detainees seeking asylum because of dangerous situations in their home countries do not have to be detained, provided they do not present a flight risk or a danger to their community.
Besides the fact that some of these detentions are cruel, another issue is that U.S. taxpayers foot a very steep bill to detain more than 30,000 people every day.
In response to these findings, the National Immigrant Youth Alliance launched a petition asking for a case-by-case review of the detainees locked up in the El Paso center.
It should be noted that ICE emailed this statement to the Huffington Post in regards to Garcia's accusations: "The general charges made by the National Immigration Youth Alliance in its media advisory concerning the detainee population at ICE's El Paso Processing Center are not accurate. Without detailed knowledge of the immigration and criminal histories of every ICE detainee, NIYA members have no means of properly assessing the appropriateness of releasing ICE detainees."
However, we have seen numerous examples of cruel treatment by ICE. The system is a cold one. People are treated like things. Parents are separated from children and husbands are divided from wives with no consideration for their stories. That's why our law firm exists: to unite these families.
We will continue to fight for the humane treatment of all immigrants and for a fair and just immigration system. Please join us in this fight.
Do not risk ICE detention. If you or someone you know needs an immigration attorney, please contact us today to schedule a consultation.