Joseph is enlisted in the U.S. Army and is on active duty, proudly defending the freedom of his country. He married Veronica, a 23-year-old undocumented alien from Mexico, who was brought to the U.S. by her parents at infancy.
Veronica was petitioned by Joseph, a U.S. citizen, who obtained an interview for her lawful permanent residence.  The interview, however, was scheduled at the U.S. Consulate in Ciudad Juarez, across the border from El Paso, which required that Joseph be present. Herein lay the conundrum. Joseph could not travel to Mexico although both were required to attend the interview. His enlisted status forbade him from traveling to Mexico or to any other foreign country for this purpose.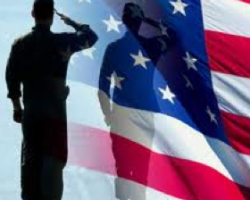 The plight of enlisted personnel like Joseph is reason enough for Congress to pass a law that will allow the families of enlisted personnel to get their interview inside of the United States. Joseph's situation has had devastating implications across the board for enlisted U.S. citizens and legal residents who can't travel abroad due to their enlisted status.
Congress should allow a change of venue for persons like Joseph, and Veronica, who would have an immediately available visa because she is married to a U.S. citizen. She would apply for adjustment of status, also an extremely beneficial advantage to the country. One striking reason is that it would greatly assist the economy. If Veronica, and persons in her position, paid $500 to $1,000 towards his or her adjustment of status while in the U.S., this could generate income much needed in light of our current debt crisis.
Many undocumented persons married to enlisted men or women do not file taxes not because of disregard for the law, but because they don't have a valid social security number. Allowing them to adjust status in the U.S. after paying a fee would permit them to file their taxes confidently. Allowing them to legally work while their enlisted spouses serve our country will generate more stability for their families and create another revenue stream for the economy.
Barring Joseph from legalizing Veronica has implications for the U.S. because Joseph may be forced to turn to government assistance programs that are already overburdened and struggling for sustenance.
Congress needs to help our enlisted personnel to reunite their families in order to build the country. Now is an ideal time to allow them to get their families through the door of legality without leaving the U.S.
See part 2:  Link