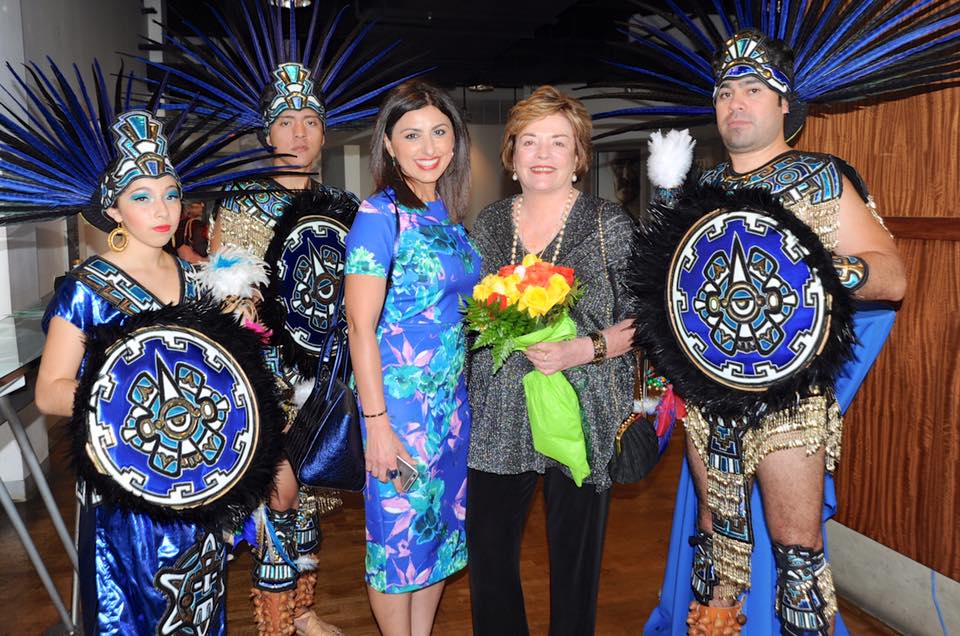 PRIVATE DOCUMENTARY SCREENING – "OUR AMERICAS: MOTHER EARTH"
Second Film in Series Explores Cultural Connections to Environment in North & South America
DALLAS, TX/USA – July 28, 2014 – On Thursday August 4 the Mexico Institute will host a screening of locally-produced documentary, "Our Americas: Mother Earth." The message of the documentary is both environmental and feminist, since it highlights the importance of mothers and women in general. The footage was shot all over the continent.
Created by local Hispanic writers, directors and producers, this short film is the second in a series exploring the many ways North, Central and South America were historically unified. The "Our Americas" series is an independently-produced documentary series showcasing the different connections throughout the Americas." Ideally, the documentaries will show how we all belong together as one continent," says director Alex Garcia Topete of Nowadays Orange Productions.
Garcia describes "Mother Earth" as a review of the worship and exploitation of the natural world in the Americas. The first film in this series, "Roads That Bind" was celebrated at a sold-out screening on July 14. "Roads That Bind" speaks to close historical connections between faraway places on the Western Hemisphere by examining often ignored ancient trade routes.
"OUR AMERICAS: MOTHER EARTH" DOCUMENTARY SCREENING DETAILS:
TIME:
THURSDAY, AUGUST 4
RECEPTION AT 6:00 PM
SCREENING AT 7:30 PM
LOCATION:
ANGELIKA FILM CENTER – MOCKINGBIRD STATION
5321 E. MOCKINGBIRD LANE
DALLAS, TEXAS 75206
– ENDS –
Executive Producer Margaret A. Donnelly:  Margaret A. Donnelly heads a DFW-based immigration law practice that has been in business for nearly 40 years. She is the author of four books: The Spirits of Venezuela, The Song of the Goldencocks (a Latino International Book Awards winner), The Path of Lord Jaguar and Bolivar's Heart. Additionally, she produces documentary films centered on a subject close to her heart: the quest to unite the Americas.
Margaret Donnelly's office website: https://coyotelegal.com
Margaret A. Donnelly's author website: http://www.margaretadonnelly.com/
Nowadays Orange Productions: Owned and operated by Elizabeth Ann Stewart, Jacob Wurzer and Alex Garcia Topete, Nowadays Orange Productions is a Dallas-based company that produces TV, film and music, among other media.
Nowadays Orange Productions website: http://nowadaysorange.com/
The Mexico Institute: The Mexico Institute strives to bring different cultural experiences to the Dallas community. The Institute works to foster a better understanding of Mexico's increasing importance to Texas.
The Mexico Institute website: http://themexicoinstitute.org/
###