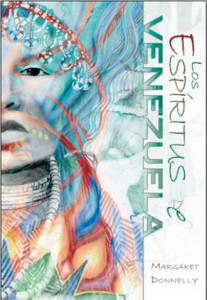 More terrible news out of Venezuela. Last week, two more protesters were killed, this time by masked gunmen who were riding motorcycles with a pro-government militia, firing into the crowd at random.
Since February's inception of Venezuelan student protests against the government which has provoked a sustained response of violence, torture, murder and disappearances, author and immigration attorney Margaret Donnelly has been an outspoken advocate on behalf of the Venezuelan people. With tireless passion and a heated voice, she has railed against the abusive government while also calling for safety and freedom for the people of Venezuela. Last month, Ms. Donnelly and U.S. Congressman Marc Veasey held a press conference at which she asked Congress to grant Temporary Protected Status to Venezuelans who are currently in the U.S. but who would likely be considered traitors and face great danger if forced to return to their home country at this time.
Ms. Donnelly is knowledgeable and passionate about the past, present and future of Venezuela because she spent the first fifteen years of her life there. Born of a Venezuelan mother and an American father, her roots and many of her family and friends are in Venezuela.
In addition to Venezuelan politics, Ms. Donnelly has also served to illuminate Venezuela's culture and spiritual traditions for those of us who seek to know. In her beautiful book, "The Spirits of Venezuela", Ms. Donnelly paints an intimate portrait of her own journey to understand and practice a Venezuelan spiritual tradition with Indian and African roots. This true story gives insight into Venezuela's spiritual, cultural and political past, which allows us to better understand the psychology of the Venezuelan people.
If you are interested in gaining deeper perspective on Venezuela, I recommend reading "The Spirits of Venezuela" and following Ms. Donnelly's statements regarding the present political situation.
Information about "The Spirits of Venezuela": Spirits of Venezuela book