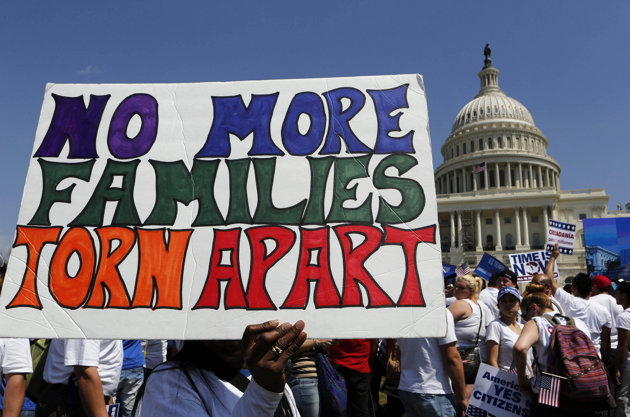 When you think of an immigration law office, you probably picture paperwork stacked from wall-to-wall and up to the ceiling. While it's true that we help you navigate what sometimes seems like an endless sea of paperwork, that's not what immigration law is all about. In this field, we are blessed with the opportunity to learn about your story. It's about your life, from birth until now, where you've been and where you want to go. The most rewarding aspect of being an immigration lawyer is the ability to provide you with tools you need to write the happy ending that you want.
When I look back over thirty years of client stories, I recall the details of so many lives, the struggles, heartaches and victories. This month, we made a video that tells some of those powerful stories.
Francesco and Jane Elizabeth Secchi, for example, tell us about the amazing life they'd built in Dallas after moving here from Europe. They had two young children and had poured themselves into the restaurant they'd started. Immediately after Jane told her friend she felt so blessed that she was afraid the bubble would soon burst, she received a Letter of Deportation in the mail. They were told they had two weeks to leave – two weeks to close up the business, sell the house and move out of the country. They were also told to leave the children here. Can you imagine how that feels?
I am honored that the Secchis came to see us about this problem. We were able to help them, and they never did have to leave the country. She and her family were able to stay together and continue the life they'd worked so hard for.
In another case, the Saifis, from Iran, came to see us when they were facing deportation. There was a war going on between Iran and Iraq at that time, and they could not stand the thought of taking their young daughters to live in this war zone. Paul, the father, had already contacted and even paid other attorneys to fix the problem, but no one was able to help him. After he and his family told us their story, we didn't stop working until we resolved the problem. In his words, "We went the extra miles…Margaret saved our lives."
If your family or friends are facing difficult situations like the Secchis and Saifis, we hope that you will give our team the opportunity to resolve the issues. To hear these and other immigration stories, please watch our video.