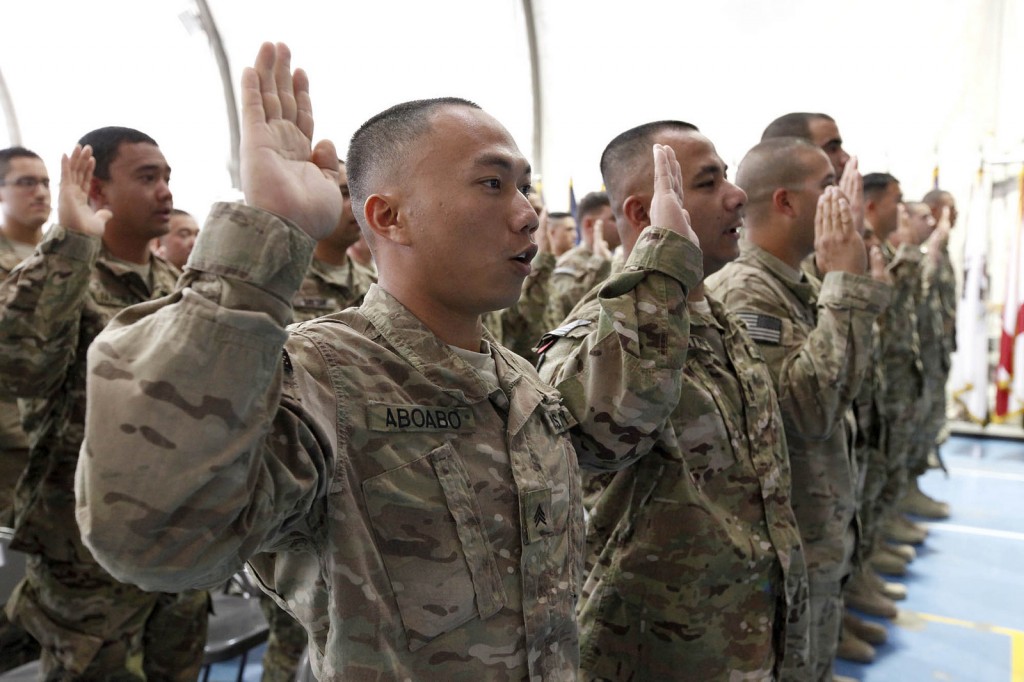 Recently, there have been several news stories calling for a stop to the deportation of military veterans. The ACLU started a "Stop Deporting Veterans" campaign, and NPR ran an interview with a Marine veteran, Daniel Torres, who was deported to Mexico. We agree that the deportation of veterans – who have done so much for our country and to protect our rights as individuals – should not be deported. In Mr. Torres' words, "When I enlisted, I didn't just want to be another Mexican living in the U.S. I wanted to be able to say that I had done something for the country." We believe this service to our country should be rewarded with the right to live here.
However, the "Stop Deporting Veterans" campaign and the news stories do not paint a clear picture of the problem. In fact, after the U.S. Citizenship and Immigration Service heard Torres' story on NPR, they contacted the ACLU and determined Torres and others with similar stories were still eligible for U.S. citizenship since they had served in combat. After five years apart, Torres has since been reunited with his family in Utah.
But if he was eligible for citizenship, why was he deported in the first place? Torres, like many others, didn't realize he could apply to be a U.S. citizen upon enlistment in the Marines. "If you enlist in the U.S. armed forces during wartime, you can apply for U.S. citizenship as early as your first day of service." (See I.N.A. Section 329, 8 U.S.C. Section 1440.) Military personnel who join during times of peace can apply for citizenship after one year of service.
Instead of applying for citizenship, Torres falsified his armed forces application, providing a fake U.S. birth certificate. He was deported because he did not take advantage of the immigration laws that are already on the books to support foreign-born veterans who want to live in the U.S. Torres simply didn't know he needed to fill out the paperwork.
Not only are foreign-born veterans eligible for citizenship, but the family members of military personnel are also protected from deportation. Back in November 2013, the President directed Immigration and Customs Enforcement (ICE) to no longer deport undocumented aliens who are spouses, children or parents of U.S. military personnel and veterans. The White House took this action because of Defense Department concerns over troops' families being ripped apart by the forced removal of a relative who is in the country illegally.
A spouse, child or parent of military personnel without proper immigration paperwork is allowed to "parole in place" while they apply for legal residency and citizenship. In other words, they are allowed to stay united with family in the U.S. while they complete paperwork to become legal residents.
As stated above, the problem military personnel and veterans are facing when it comes to deportation has more to do with a lack of good legal advice and information about their options than unfair laws and regulations. Our highly experienced team is eager to help our military and their families with all of their immigration needs in order to prevent the kind of tragic, long-term separation that Mr. Torres experienced. Our law firm has successfully served the immigrant community for forty years. Please call us with your questions or to schedule your consultation today.