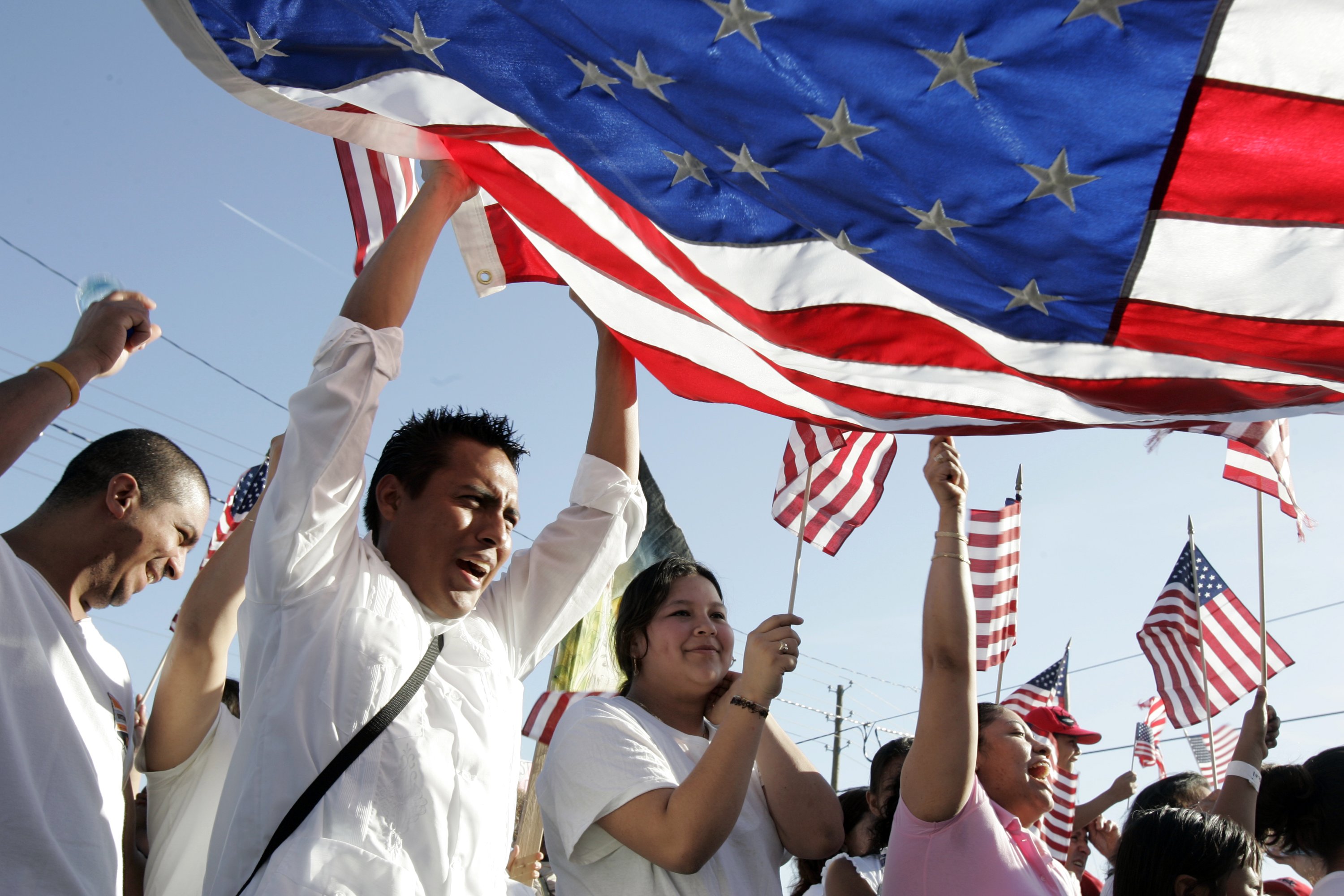 As a Texan, I often hear complaints about our country's immigration policy. Our state is among the most popular entry points into the US, and immigrants exert a profound influence upon our region. Given the human tendency to resist change and to feel less comfortable around the unfamiliar, it's no surprise that there is resistance to immigration. Even though immigration has played such an integral role in our nation's culture as to have earned us designation as "the melting pot," it's natural to want to stop time where it was in our childhoods or early adult lives in order to avoid the fear of unknowns presented by an ever-changing society.
But let's look at this fear. Is it rational? Should we, in fact, be afraid of what will happen to our great state if immigrants continue to join us here? Or, is it time to dispel unfounded fears and welcome new faces and the gifts they bring? In examining the impact immigrants make on the state of Texas, it seems we have more reason for gratitude than fear.
By the Numbers: Immigrants in Texas
Immigrants, Latinos, and Asians account for growing shares of the economy and electorate in Texas.
Immigrants (the foreign-born) make up roughly one in six Texans, and one-third of them are naturalized U.S. citizens who are eligible to vote.
"New Americans"—immigrants and the children of immigrants—account for more than one in ten registered voters in the state.
Immigrants are not only integral to the state's economy as workers, but also account for billions of dollars in tax revenue and consumer purchasing power.
Latinos and Asians (both foreign-born and native-born) wield $297 billion in consumer purchasing power
Immigrant-owned businesses had sales and receipts of $102.1 billion and employed more than 600,000 people at last count.
As the economy continues to grow, Texas can ill-afford to alienate such a critical component of its labor force, tax base, and business community.
More than 1 in 4 Texans are Latino or Asian—and they vote.
Immigrant, Latino, and Asian entrepreneurs and consumers add tens of billions of dollars and hundreds of thousands of jobs to Texas's economy.
Immigrants are integral to Texas's economy as workers and taxpayers.
Unauthorized immigrants pay taxes, too.
Immigrants are integral to Texas's economy as students.
Naturalized citizens excel educationally. 
As Texans, it's time to embrace our newest neighbors. Not only do they make huge contributions to our state and local economies, but they will only continue to become more powerful as a voting bloc. They will determine the future leadership and policies of this state. If we are wise, we will refuse to make immigrants into enemies. Instead, let us build positive, productive, integrated communities that recognize and honor the economic, political, cultural and personal contributions of all participants.
If you or someone you know needs the advice of an immigration attorney, please contact our office today. With over 35 years as successful immigration law specialists, we can help you transition to the life you want here in the US.