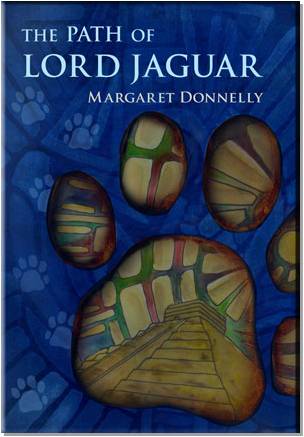 When I was in high school, my grandmother told me about a relative of mine – an immigrant – who had written a famous poem during the Civil War. I was intrigued and researched the poem. It was a touching story about a woman who lived in the vicinity of a Mississippi battlefield who couldn't stand the idea that Confederate soldiers were given a proper burial but Union soldiers weren't. The woman took it upon herself to honor both Confederate and Union soldiers by helping give both the burials they deserved.
This work moved me to tears. I have never lived in a war-torn country and can only imagine just how difficult that must be. Poetry helped me to feel the emotions my ancestor had experienced, and it increased my understanding of her reality. As an immigrant to the United States, the wisdom she brought as an outsider was different from the perspective of those who were strong Confederate or Union supporters.
Because immigrants are uniquely positioned to have full knowledge and understanding of their new nation's problems while also retaining an outside perspective, they bring valuable insights to our political conversations. Now, there is a lovely project that will preserve the wisdom immigrants shared about World War I through their poetry. The University of Kansas is compiling an "enormous body" of this poetry. Currently, you would have to physically find these poems in collections scattered across the country in many libraries and in various forms— from bound books to newsletters and papers. Lorie Vanchena, associate professor of German and academic director for the university's European Studies Program, is teaming up with colleagues at Kansas State University on the project to create a digital archive of American immigrant poetry written in response to WWI.
The project is focusing on poems penned by American immigrants, many German but also some Mexican and Irish, Vanchena said. She expects hundreds of immigrant poems, plus hundreds more being collected by Kansas State University, to be live on a newly created website by 2017, the 100th anniversary of the year the United States entered WWI. Each poem will be presented online with historical, cultural and political context.
Those working on this project say the content of the poems is interesting and sometimes unexpected. For example, there are poems that describe the virulent racism that some Germans experienced at that time. "Some were tarred and feathered and even lynched for not buying war bonds, and many had to register as enemy aliens (even American-born wives of German immigrants) — at least one elderly man showed up to register wearing his Union uniform from the Civil War," Vanchena said. There were German immigrants who wrote poems supporting the United States in the war against Germany, and there were those that supported their homeland. Other poems describe horrors of the battlefield and being far from home.
This body of poetry will be relevant as long as war and conflict exist. It's wonderful to see the art, emotions and perspectives of immigrants preserved in a way that will be easy for us to access and learn from. Perhaps this project will inspire today's immigrants to create more poetry and art expressing their experiences in the United States. We hope so, and we look forward to the chance to support more immigrant artists and poets in the years to come. In fact, the founder of our law firm, Margaret A. Donnelly, is also the writer of four books which tell stories from her perspective as an immigrant from Venezuela and historical stories of rebellion, oppression, racism and justice. (see more about Donnelly's books: Margaret Donnelly's author site)
If you or someone you know needs the help of an immigration attorney, please contact us today to schedule your free consultation.
*Information about the World War I poetry project from: Lawrence (Kan.) Journal-World, http://www.ljworld.com