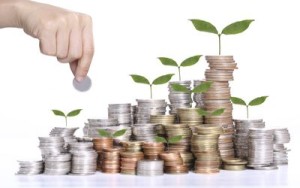 Whether you are a local government or economic development corporation looking for creative ways to fund your projects, an American entrepreneur, or a non-U.S. citizen who wants permission to work and live in the United States with your family, the EB-5 investor visa program may offer the solutions you need.
Did you know the EB-5 investor visa program can be used by municipalities to finance infrastructure projects? The city of Victorville, California, for example, attracted investment for a wastewater treatment facility by opening the project up to foreign investment. The EB-5 visa program gives foreign investors the opportunity to invest a minimum of $500,000 in approved business ventures ("Regional Centers") like the Victorville wastewater facility. For a project to be eligible for funding through the EB-5 visa program, it must be projected to create at least 10 American jobs within two years, and a proposal must be approved by the United States Citizenship and Immigration Services (USCIS). More details regarding how to get approval for a Regional Center can be found in this USCIS memorandum.
If the proposal is approved and the investment is made, then the investor, spouse and unmarried children under age 21 may all be entitled to green cards with conditional permanent resident status in less than 12 months from application, and lawful permanent residency after a few years. Typically the investment is returned to the investor within 5 years. But the green cards are gained as soon as the money is invested.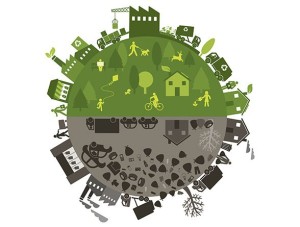 Infrastructure Project Idea For Foreign Investors, Entrepreneurs and Municipalities
In the United States, the Zero Waste movement is becoming very popular in municipalities (including Austin, Dallas and San Antonio, TX; Chicago, Illinois; San Diego, Los Angeles and San Francisco, CA among many others) and big business (Apple, Whole Foods, Xerox, Toyota, etc.). Zero Waste means an entity works to send as little waste as possible to the landfill, instead increasing efficiency, cutting out usage of items with extraneous packaging, and finding ways to reuse items or manufacture them into new products instead of throwing them away. While implementing Zero Waste design is proven to save money, boost economics and create jobs over time, it can require cities or businesses to make initial investments in equipment in order to process waste in a different way.
According to John Bush of Zero Waste Advocacy Group, the ideal way for a municipality to redesign for Zero Waste is to build a Resource Recovery Park, a location where all of the community's waste can be sorted and given second life as compost (fertilizer made from food waste, yard trimmings and brush), public art (artists upcycle materials into sculptures, clothes, etc.), manufactured goods (metals, plastics, wood and glass recovered and supplied to make new products), etc. Urban Ore in Berkeley, California is an excellent example of the potential Resource Recovery Parks hold to change a local economy.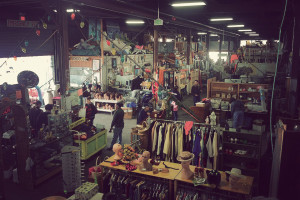 Clothing department at Urban Ore. One of many departments
John predicts that a sizeable number of U.S. municipalities will soon create Resource Recovery Parks, and some will need to figure out how to finance such projects. Therefore, we recommend that municipal Economic Development Corporations begin to think about pursuing foreign investment through the EB-5 visa program in order to fund green infrastructure projects that will benefit the community, like Zero Waste systems and Resource Recovery Parks. Businesses may also utilize this funding strategy, and foreign investors can initiate such projects.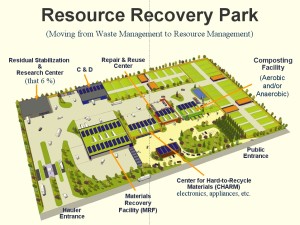 Contact us today to schedule a free consultation to learn about the EB-5 or other visa programs. Or, for more information about Zero Waste and Resource Recovery Parks, contact John Bushe at 903-805-2312.